We went to the 8th Future Fabrics Expo in London in January to present Living Colour in the Innovation Hub at this fabulous fair. The Sustainable Angle's Future Fabrics Expo is the largest dedicated showcase of sustainable materials for the fashion and textile industry in Europe. The expo featured thousands of commercially-available fabrics and materials with a lower environmental footprint. 
The two day event enables fashion industry professionals to engage with positive and informed decision-making. The Sustainable Angle provides tools and advise on responsible practices. Each material in their showcase is individually labelled with sustainability information, as well as its key environmental criteria, which they developed with the Centre for Sustainable Fashion back in 2011.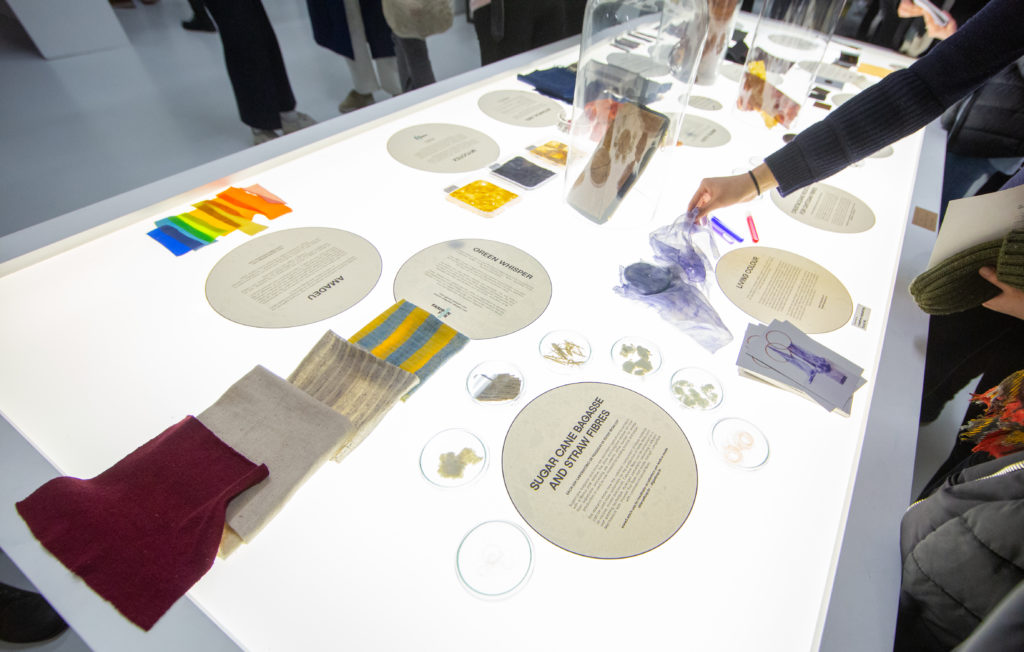 With the Expo being 3 times bigger than the years before, this 8th edition was the biggest edition yet. The Sustainable Angle expanded its expo to showcase the whole sustainability journey, from fibre to garment. This year, they featured 12 best-practice core exhibitors and manufacturers in their own booth, a bigger Innovation Hub that included our work and a collaboration with Fashion for Good-Plug and Play Accelerator Programme, an information zone, and a fashion brands space.


The popular seminar series hosted a dozen discussions with 26 speakers to a captive audience of 250! With more than 2500 visitors over the two days – ranging from luxury brands to high street retailers to start ups, academics and students – the turnout and engagement truly exceeded everyone's expectations. The overall vibe was immensely positive, open and collaborative, which is truly unique compared to most fashion and textile fairs where taking photos is prohibited and you cannot walk into a stand without an appointment.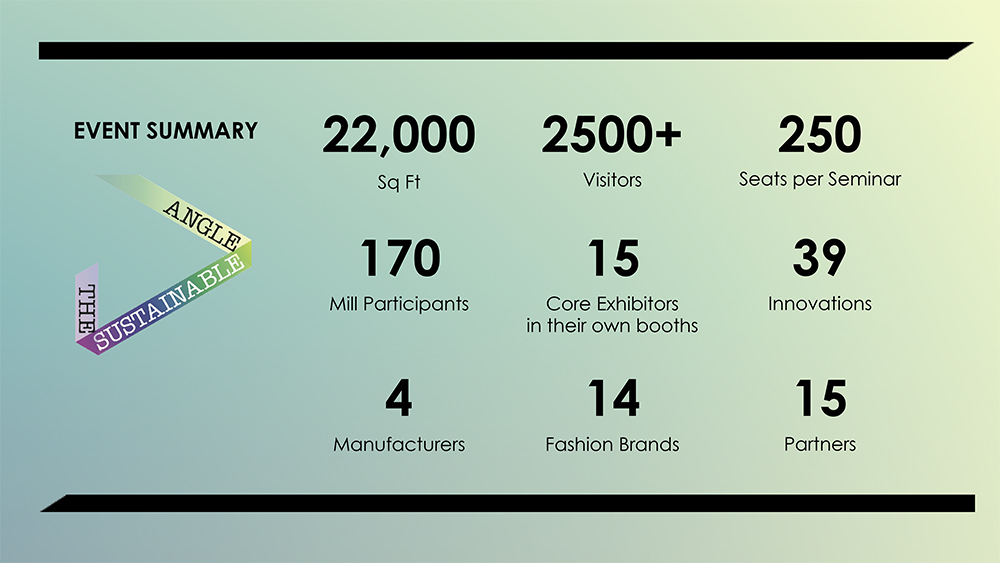 The awareness around this year's Future Fabrics Expo is evident that sustainability is no longer a "trend" or option, but a critical imperative for one of the most polluting and exploiting industries on the planet. "This culture has to change. We need to be more curious: read the label, ask questions and research the brand's sustainability credentials," says Nina Marenzi, Founder and Director of The Sustainable Angle.
Through the resources and activities showcased at the Expo, The Sustainable Angle aims to promote and connect materials suppliers with visionary designers and brands, who realise that fashion can have a positive impact upon nature and communities by working with safe, renewable materials and responsible practices throughout the supply chain.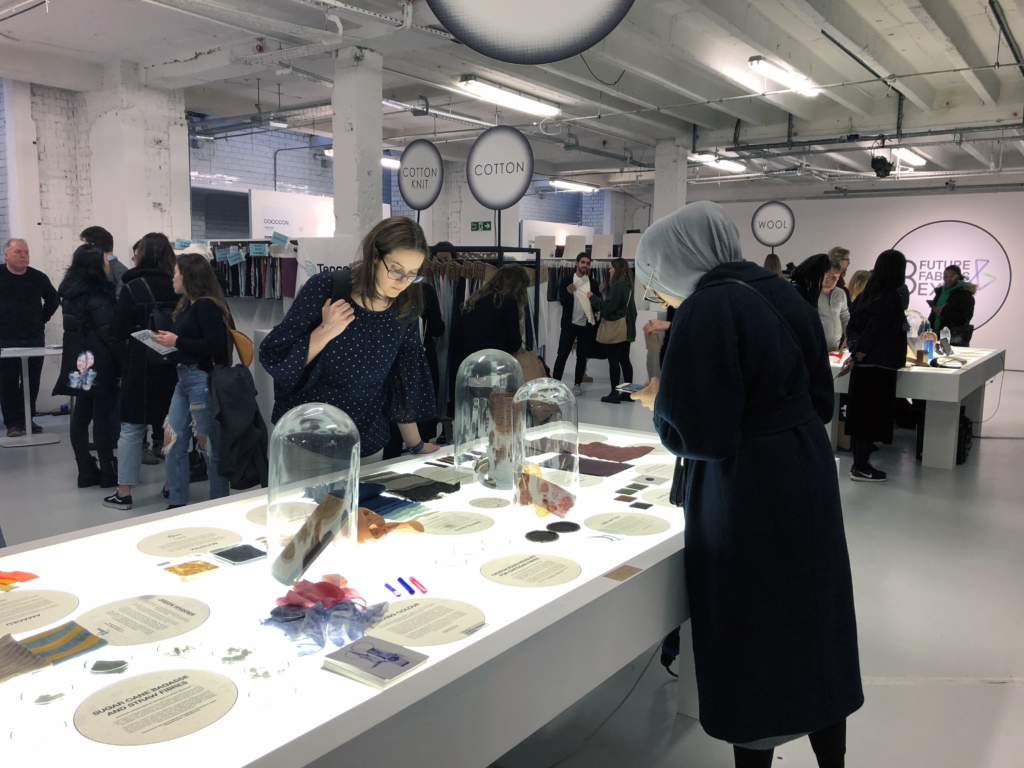 To find out more about the innovative and sustainable fabrics and materials that were showcased read the blog post written by Laura.


Our presentation at Future Fabrics Expo was made possible by