We exhibited at Munich Fabric Start for the first time! The tradefair, held 5-7 September, showed the latest textiles, accessories, denim, street- and sportswear for A/W 2018-2019. We showcased our project Living Colour at the Keyhouse section; presenting future-oriented and business-related concepts with a highly innovative approach.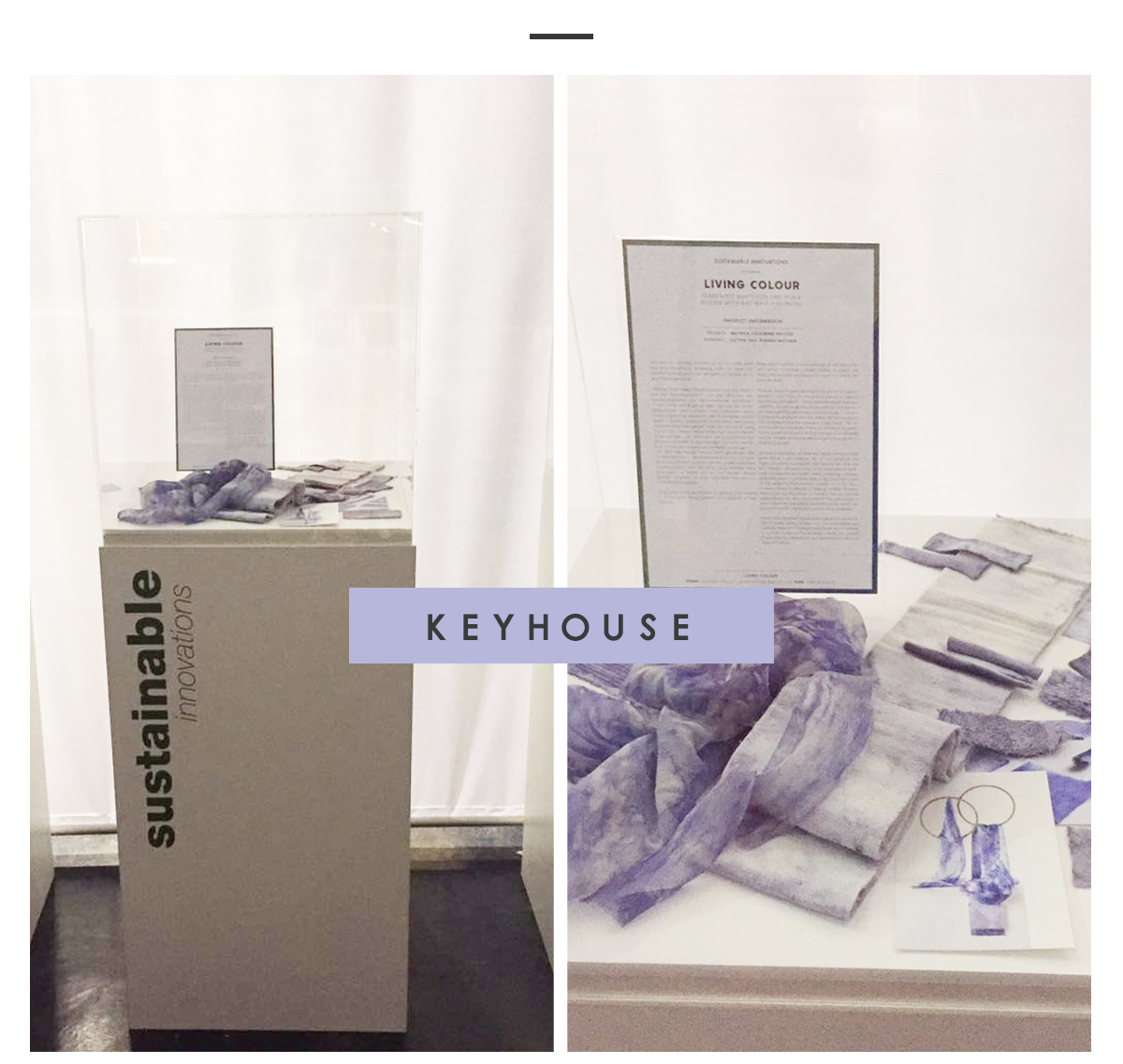 Living Colour was part of the "Sustainable Innovations" in the Organic Selection which is the sourcing platform for innovative eco fabrics focused on innovative materials, fibres, blends and production techniques, presenting all these in one place. For Living Colour we dyed (organic) textiles with pigmented bacteria and sound frequencies. Living Colour could be an alternative for the current synthetic textile dyes. The dyeing process uses no toxic chemicals at all and the dye is fully biodegradable.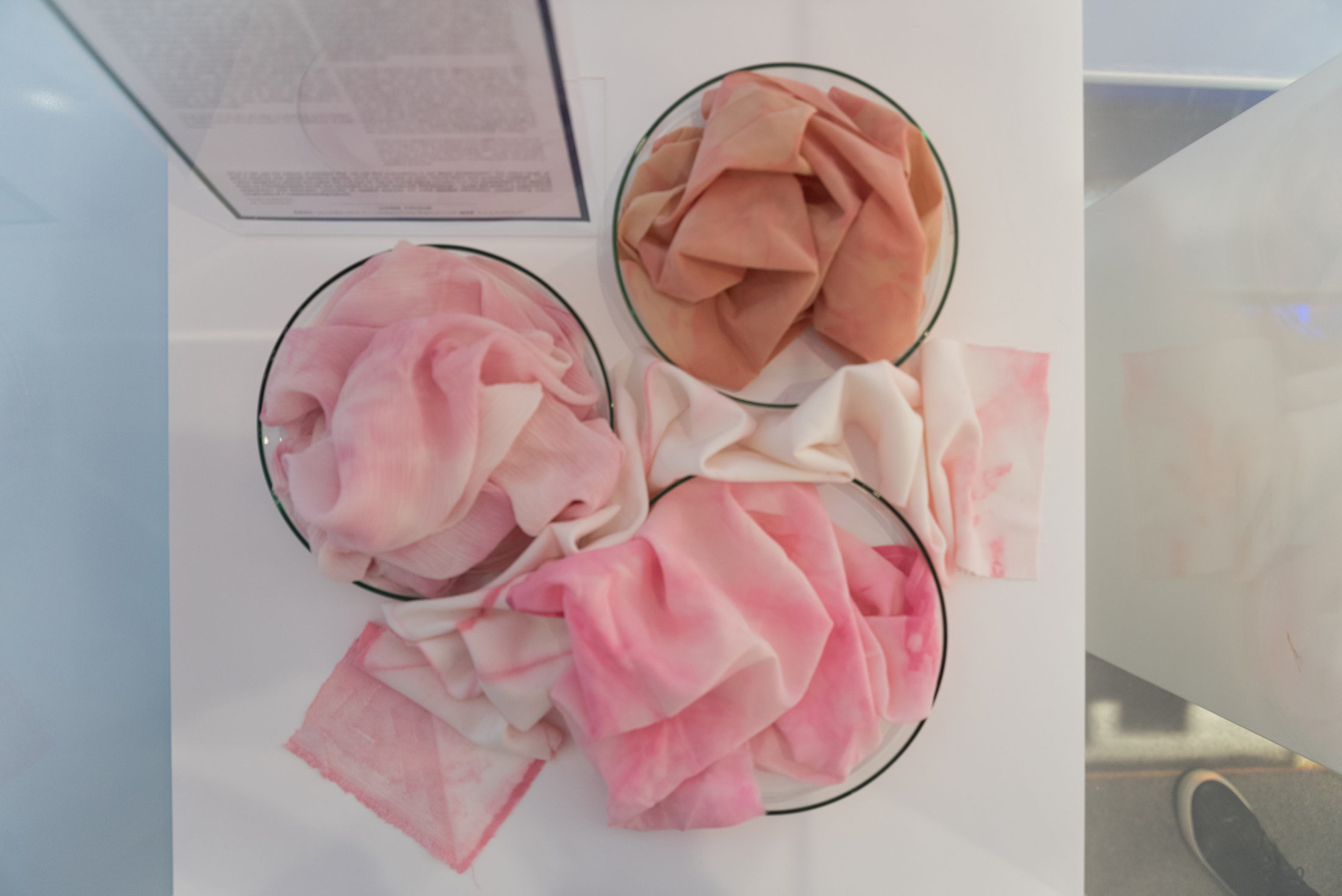 Munich Fabric Start also publishes a magazine called Munique that is handed out to all visitors. We had a very nice feature in the magazine as well.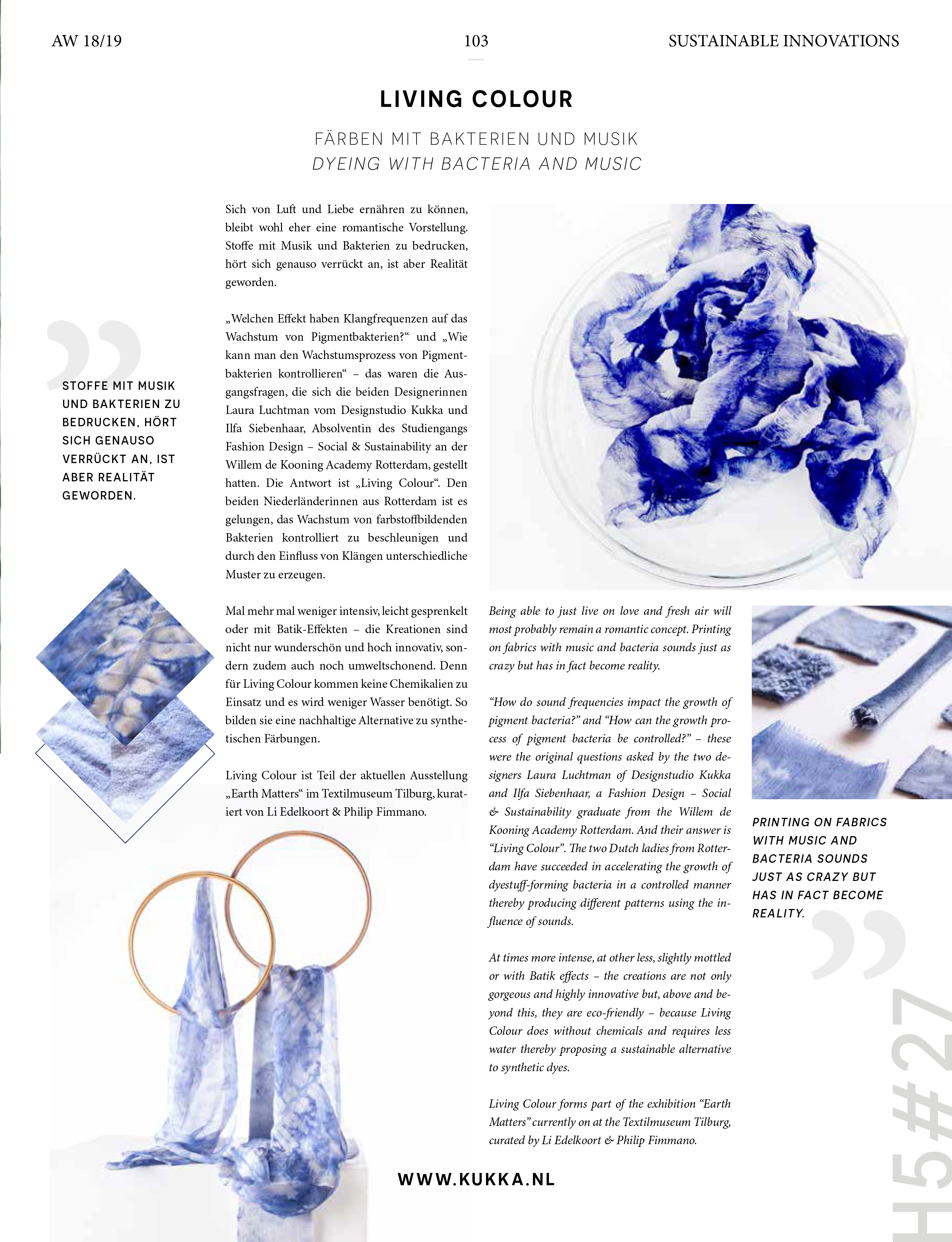 Thank you Alex Vogt & Claudia Gossen for making this exhibition happen for us!