Yesterday, Laura was invited to co-host the very first Future Flight Movie Night; Biodesign x Fashion. Passengers from all over Rotterdam were taking off to a new future. The captain of the evening – Emma van der Leest – and her co-captain Laura Luchtman told the passengers all about biodesign fashion. Will fashion and biodesign be the new dynamic duo the world is asking for?
The movie night took place at BlueCity Rotterdam. The movie night combines a documentary screening with inspiring presentations around a central subject, in this case Biodesign x Fashion. The evening started with an introduction by Bart van der Zande, the co-creator and organiser of this movie night concept. Then Laura gave a presentation about Living Colour, followed by the presentation of Emma about biodesign in fashion and BlueCity Lab. Next we watched the movie.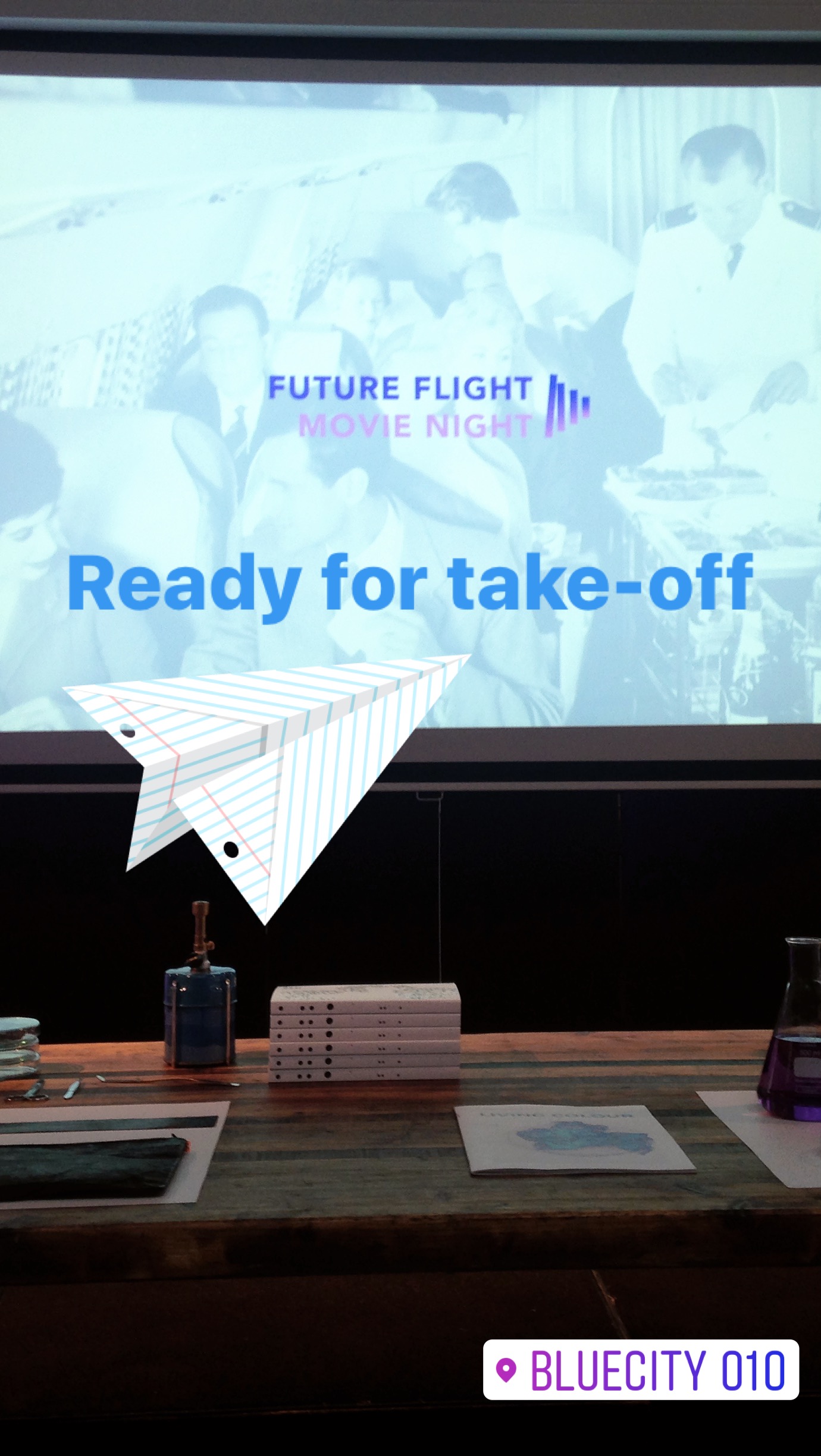 The Next Black
The documentary that was screened – The Next Black – explored the world of fashion from a different view than usual. Not only through biodesign, but also technology infused clothing and last but not least clothing both great for the wearer and the environment.
After the movie screening there was time to ask questions about both the presentations and the documentary by writing them on paper planes and aim them at the captain and co-captain. The evening was fun and inspiring!